Key Officers of the U.S. Foreign Service (1966-2017)
Authors: David Lindsey, Matt Malis, Calvin Thrall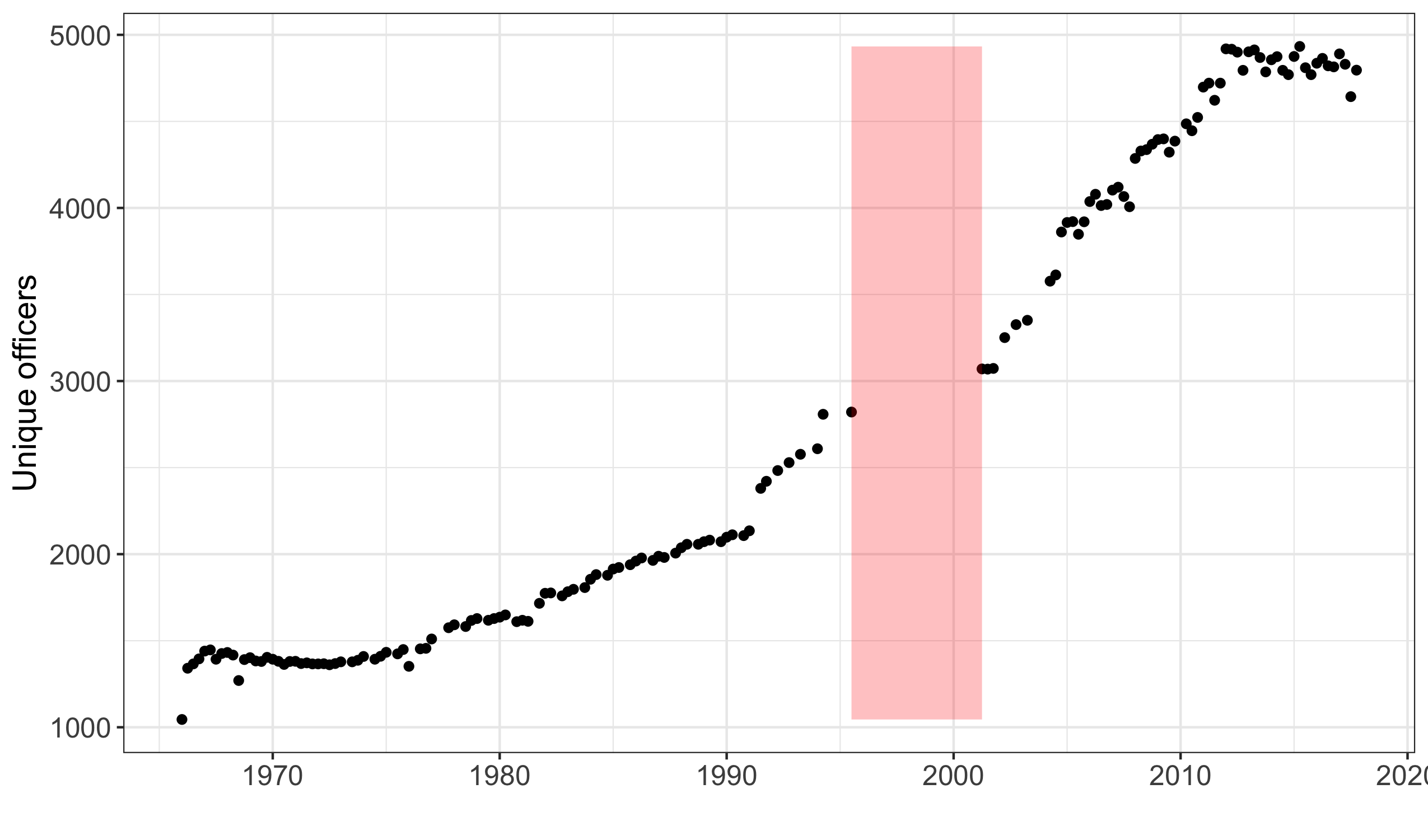 Data description: Officer-post-quarter-year data on over 40,000 U.S. diplomats stationed at over 300 embassies, consulates, and other foreign diplomatic posts between 1966 and 2017. All diplomats are assigned a unique identifier. Metadata include the position(s) that each diplomat held in each quarter.
Data source(s): Key Officers of the U.S. Foreign Service documents (both in print and digital), released publicly by State Department.
Data publicly available? Not yet; contact authors if interested.
Associated publication(s): Lindsey, D, Malis, M, and Thrall, C. 2023. Revolving Door Diplomats. Work in progress.