Diplomatic Oral Histories as Text Data
Author: Calvin Thrall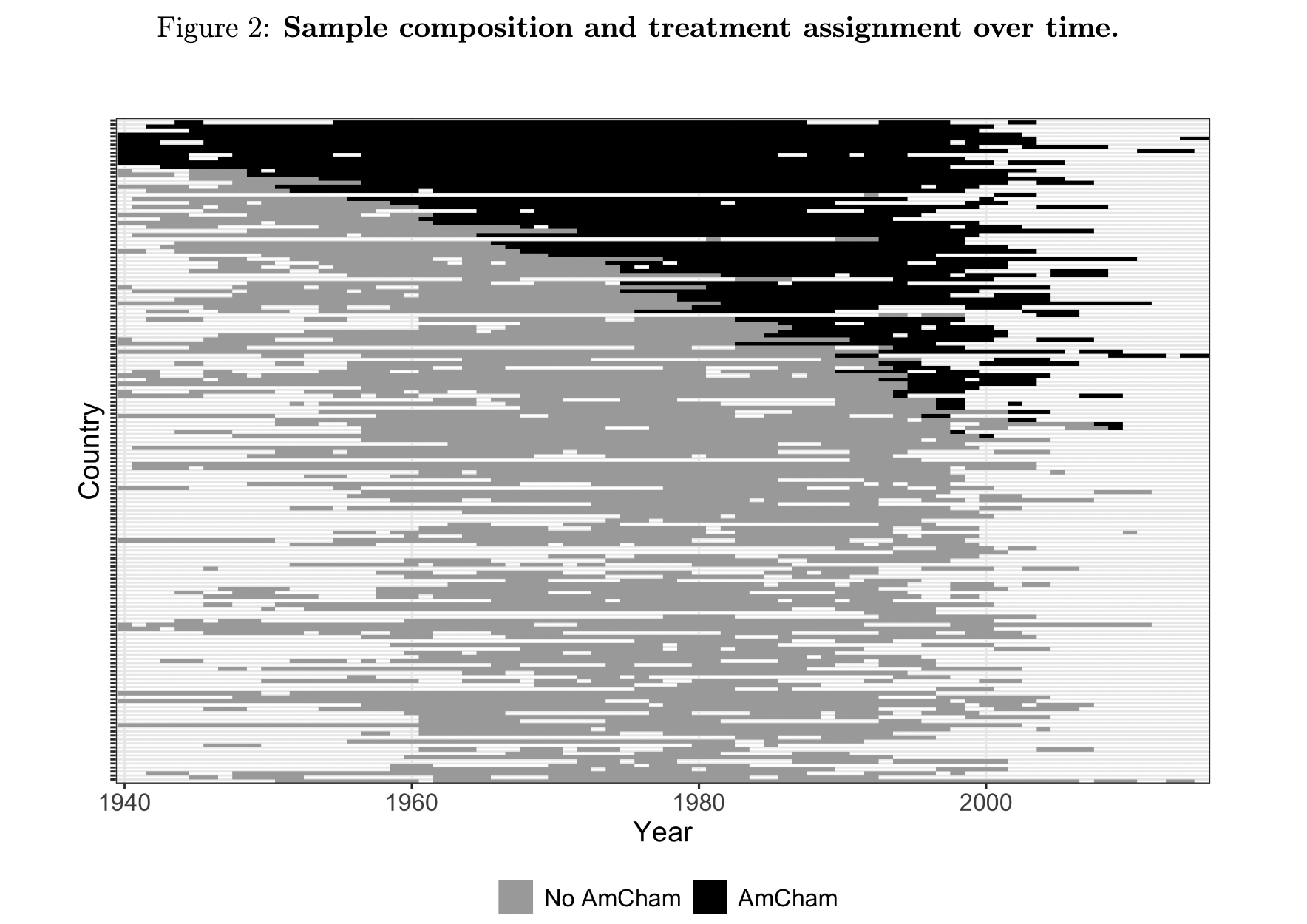 Data description: Interview-segment level data from nearly 1,500 oral history interviews with retired diplomats; contains metadata including country, year of posting, year of interview, as well as diplomat demographics (when available).
Data source(s): Association for Diplomatic Studies and Training.
Data publicly available? Not yet; contact author if interested.
Associated publication(s): Thrall, C. 2023. Informational Lobbying and Commerial Diplomacy. Working paper.